All content was created and/or assembled and edited by me. Proper credit has been given where possible on the page with the content or on this page. However, should you see anything that I have used from your website and not supplied credit, please contact me with full information. Thank you. *Note* Closed websites are listed in plain text.
SD's Current Layout Elements

I created the header and backgrounds using PaintShopPro 8 and Animation Shop 3.11. The pretty font used in the main header image is called Sabrina and it can be found at DaFont. The embedded font used throughout the website is called Josefin Slab and can be found at Google Fonts. The dingbat used in the background is called MTF Sweet Halloween Dings and it can be found at MissTiina.com.
Doll Makers/Dress Ups








Dollz Mania.com | Dazzling Divas | Josie's Dollz | Shane's Dolls | Sweet Obsession | PixelBee.net | Hogwart's Honey | The Doll Makers | Dolling Divas | Channa's Place | Ruby Weapon | Nikki's Ghetto | Angel Kizz | Pink Goddess Dolls | Rex Angel Heaven | sprklingst4r | Candydoll Mansion | HaHaPanic | Badgirl007 | Lucky Grass | Sayclub | Candybar | Elouai | The Doll Palace | Sweet Missy | noaschnee.com

Glitter & Sparkle Fills

Amazing-Lyts | Elsa @ Glitters Galore | Glitterified | Lady Blue Graphics | Sugary Sweet | & my own ♥

Image Hosting

Imgur | Photobucket

Misc / Other

ALTools Free PC Utilities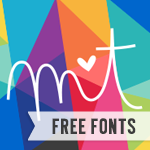 mooncandy.org




PHP & HTML coding tutorials

HTMlite | Lirae.co.uk | Keyboard Help | Jules Graphics | Dynamic Drive
© Silent Devotion 2OO4-bey0nd