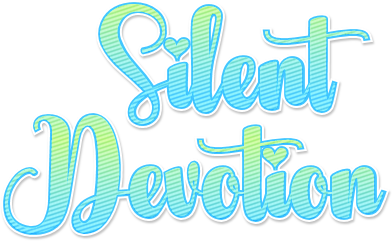 Hi! I'm Karla Silent Eyez, owner of SD & STnet. This website offers a large variety of cartoon dolls and other little goodies for your personal and/or website needs. If you decide to use anything off this website, please make sure to read the FAQs, the TOU and give credit where it is due. SD does not offer dollmakers/dressup games. If you see any broken images/links or errors, please let me know. Thank you for stopping by and hope you enjoy your stay! ♥
My Apologies
As of May 4th, 2023, I am no longer able to update or work on my websites. I do not know when I will be able to get back to things. What happened was the laptop "blue screen of death". So yeah... I have no idea if that is the end of my laptop or if I will get it fixed SOON. Will only be able to access anything online via mobile phone ;(
May 1st, 2O23

I began the process of reuploading doll images to another image host. So far, so good ;] Will continue to do more throughout the week. There is other content that may need to be reuploaded but will focus on the dolls first. ♥
April 28th, 2O23

Okay, so I still have dollz hosted with Photobucket and after receiving an e-mail from them, I have to get to workin' and getting those dollz out of there soon! It is a shame how much their hosting has changed but oh well. I will try to get this done within the week ;[
April 26th, 2O23

New Website Signs: Blank 2!
April 23rd, 2O23

New affie!! Please go check out her website ♥



April 18th, 2O23

Been busy looking up old websites and updating at DWU. All thanks to the Wayback Machine (web archive) we can still enjoy our old favorite doll webs! Please click the blinkie below to join.


April 14th, 2O23

I added a new page in the You Bored? section: Reads. For now, it is just one "article" that I wrote. Hope you check it out and let me know what you think. I may tweak it a bit if I think of something I may have missed or add more to it.
April 13th, 2O23

Newest affie!



April 12th, 2O23

Soooo happy to have Emily as an affie! Please be sure to visit her website ♥


April 11th, 2O23


Added a new Web Set for download which can be found here: Page 3

Does anyone have an account at Glitter-Graphics? I have been trying to log into my account for the past 2 days. I requested a new password but I have not received an e-mail (I've checked in all folders). Just wondering if any of you can ask a Mod for help. ♥
April 10th, 2O23

So happy to have finally add new dolls - Revivalz! They were assembled at the amazing Dollz Revival!
April 7th, 2O23

Working on updating the website's look ♥
April 2nd, 2O23

Once again, I have vanished from the WWW and left my webbys all alone ... I have been missing things here and hope to get back on track, even if only a bit. Heck, this place needs a new layout!! Though, Halloween is certainly a fav time for me and others ;]

I am excited to have a new link added to my Button Wall, :-rotten rainbow-: and also a new Affie, *dr34m.cl0udz*! Please be sure to give them a visit ♥
Please keep this tagboard profanity free.


No advertising to gain hits/visits is allowed. Instead, click here for info.

Keep comments related to this website, your visit or just to say "Hi".


44.197.101.251
Your IP has been logged

(\__/)
(='.'=)
(")_(")
On the quest for gaining World domination!

Please help my dragon eggs hatch by clicking on them. Thank you! ♥
Adopt your own at Dragon Cave!


Always link and give credit whenever you take a graphic, image, idea, use a maker, or download from someone's site ™

© Silent Devotion 2OO4-bey0nd