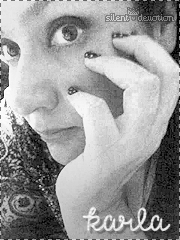 I am a 40 year old Southern Cali girl residing in good ol' Southern Texas (moved here in Jan. 2017). I enjoy working on website stuff, making graphics for my website and browsing the web for ideas and resources. I am not a "professional" at what I do but I sure have fun doing it!
I am a "Halloween Child", which makes me a Scorpio / Snake and I do have the characteristics heh heh! I pretty much stay up ALL night and early morning. Doing what? Well, website stuff of coarse. I am right-handed but wish I was a "lefty".
I'm vegan (since 2014) and love all animals. My eyes "opened" to the reality of what animals go through because of my fur-niece, Carrie. She came into our lives in May of 2012. She is an American Pit Bull Terrier or APBT for short. Now I know MANY of you may not like the "bully breed" and perhaps have been blinded by all the negativity that you see and read in all media. But for those that love this breed, you know what sweet pooches they are and can be! And this girl, she is my ♥
I have long hair that reaches the backs of my knees (would have been a lot longer if my mom hadn't CHOPPED OFF a chunk back in 1994 or so); 3 piercings on each ear; 3 tattoos; and a collection of elephants, owls and X-Men comics (I have a collection of clowns too but I stopped collecting them).
I speak both spanish and english. I know some words, phrases and some alphabet in korean; some words and phrases in japanese; some words in chinese (mandarin), italian and french. I have also learned some ASL (american sign language) but since I did not practice it enough, I pretty much forgot a lot. I wish I was fluent in all these languages. How did I learn this stuff? Well, by watching language learning programs and dramas on television.
Oh! And I also knit and crochet. I am not the best but I do like to practice when I can. One of these days I will post pics of some of my work.
I listen to all kinds of music. From classical to old school rap. I usually listen to freestyle, 80s, opera and cumbia sonidera. I don't like, however, bachata and the (c)rap that is played nowadays. Music was good, once upon a time...
What I watch on the tube? Well, I pretty much watch old programs. Ie. The Nanny, Frasier... I don't like "reality TV" shows. I ♥ Korean dramas and have been watching them since the early 2000s (not following anything recent though). I am waiting for the new seasons of AHS and Stranger Things on Netflix!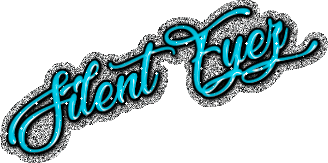 Owns/Co-Owns: [STnet] [*TPC*] [D*W*U] [SDF]
My Pixel Work: [ Clicky Here! ]
© Silent Devotion 2OO4-bey0nd